Westford Mill®
Where style meets sustainability
a thoughtfully designed collection of eco-friendly products curated with the conscious customer in mind.
Westford Mill® is where ethical meets practical - products designed for life and home that help you rebrand more responsibly, style more sustainably and accessorise with an eco-conscious mindset. Collections are crafted and curated through thoughtful design, using considered processes that help limit environmental impact, reduce waste and help move us towards a more sustainable future. The brand is also home to our EarthAware® product family, where each and every organic style is ethically sourced and manufactured. Our ethos is ever-evolving as we continue to consolidate and expand our commitment to developing organic and recycled styles that make choosing to style more sustainably simple. Retail-ready or with ample opportunity for decoration, Westford Mill® provides the perfect opportunity to boost your brand's eco credentials.  
Focus on lifestyle
Modern-day living calls for multifunctional design. Spacious, durable and with its external, easy-access yoga mat sleeve, the W818 is ideal for carrying all of your yoga essentials allowing you to focus on your flow. Part of the EarthAware® collection, made from 100% organic, OCS-certified cotton canvas.
Just Jute
Our wide ranging collection of Jute bags and accessories are ideal for seasonal gifting and the home. From stuff bags to bottle bags, every style in the Jute Collection has been crafted with decoration in mind giving you the perfect canvas for personalised gifts, every time.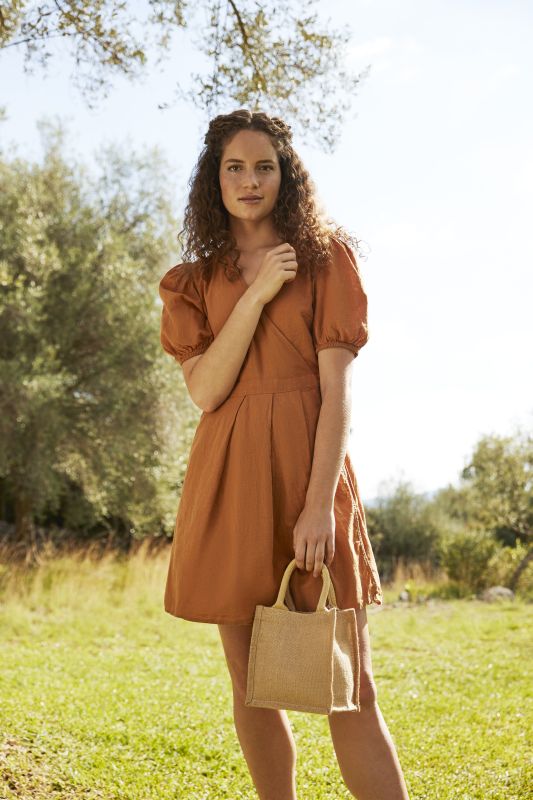 NEW REVIVE COLLECTION
Introducing the timeless Revive range, made from a blend of GRS certified pre-consumer recycled cotton and post-consumer recycled polyester, the superior print surface has ample opportunity for decorative rebranding with optimal results.